Business and Human Rights Law Program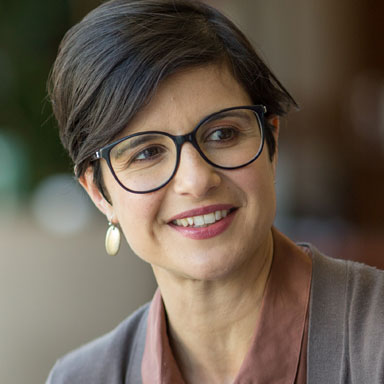 Sarah Dadush
Director
Sarah Dadush is a Professor of Law at Rutgers Law School. Her research and teaching lie at the intersection of business and human rights. Her work explores innovative legal mechanisms for improving the social and environmental performance of transnational corporations. She currently co-leads a Working Group of the American Bar Association's Business Law Section, which has developed a comprehensive toolkit for upgrading international supply contracts to better protect workers' human rights. Prior to joining Rutgers, she worked at the International Fund for Agricultural Development, a specialized UN agency in Rome. Before that, she was a Fellow at NYU Law School's Institute for International Law and Justice, and before that, she was an attorney at the global law firm, Allen & Overy. She graduated from Duke Law School with a J.D. and an LL.M in International and Comparative Law in 2004.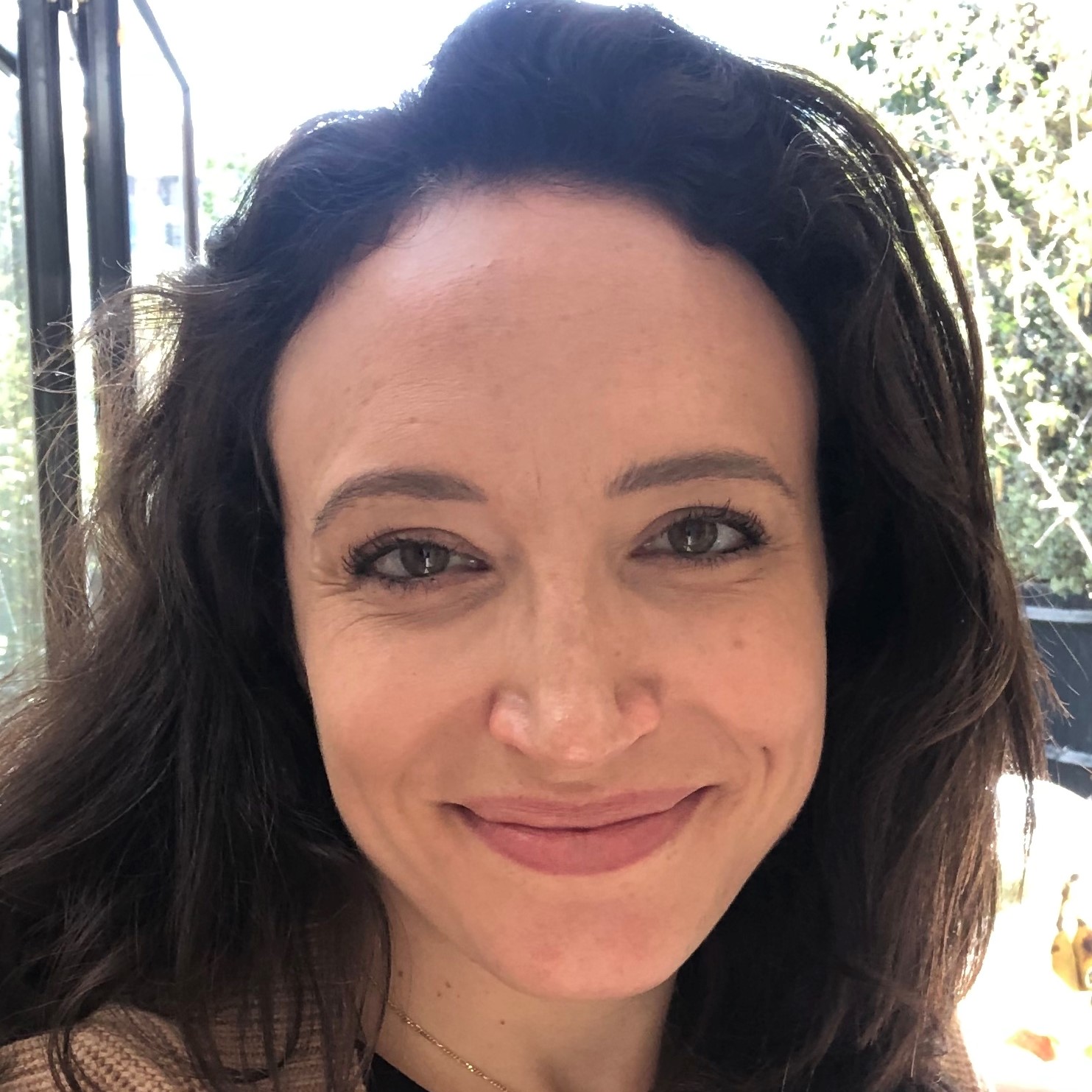 Olivia Windham Stewart
Deputy Director
Olivia is an independent business and human rights specialist. Olivia has been working with the Rutgers Center for Corporate Law and Governance since March 2020, when she joined the Principled Purchasing Project to draft model contract clauses to protect human rights in international supply chains, led by Professor Dadush. As an independent specialist, Olivia works on a range of projects to enhance corporate accountability and supply chain due diligence across sectors. Prior to working independently, Olivia was on the Labour Rights team at Laudes Foundation (formerly C&A Foundation). Before that, Olivia worked at Impactt, a business and human rights consultancy based in the UK, with offices in China, Bangladesh, and India. She has worked extensively in production countries around
the world, particularly in South and South East Asia. She holds a MSc with Distinction from SOAS University, London.
About the BHR Law Program
How business does business matters immensely for the protection of people and planet. The call for corporations to be more accountable for their social and environmental impacts is becoming louder by the day. This demand, whether expressed by governmental or non-governmental organizations, workers and their communities in producer countries, or rich country consumers, shareholders, investors, and corporate employees themselves, must be met if we are to successfully address the serious and urgent social and environmental challenges confronting our world today.
Issues of corporate accountability exist both within and outside the United States; in a company's direct operations and also in their commercial relationships and supply chains. Through the latter, issues of corporate accountability may extend from the U.S. and other rich countries into developing countries. Indeed, the international supply chains that bring goods to the American marketplace connect corporations, consumers, and investors to the social and environmental harms that may occur along the way. Whether it be in planting cotton, harvesting cacao, manufacturing apparel, shipping goods to warehouses overseas, packing meat products, or physically stocking the shelves of real and virtual marketplaces, each link of the supply chain has its own social and environmental impacts. 
By "social" impact, we mean the impact that a company, through its supply chain, has on human rights. Human rights include freedom from forced, compulsory, or child labour, freedom of association, and freedom from discrimination, as well as the right to decent pay and safe and healthy working conditions. In the U.S, we often think about non-discrimination and racial justice as issues that are specific to this country. At the corporate level, we consider racial justice and equity to be a matter directly related to a business's operations, for example, human resources decisions–who a company hires and how they promote or discipline those hires, or the diversity of a company's board. But racial justice is not just a national or domestic issue. Racial (in)justice is a global issue characterised by the ongoing commercial exploitation of black and brown workers in (poorer) producer countries by companies and consumers in wealthy, predominantly white countries. As currently designed and managed, global supply chains perpetuate historic international injustices through extractive–but legitimate–relationships and practices.
The law has a major role to play here. New public law in the form of national legislation, regulation, or international treaties, and new private law, particularly pertaining to international supply contracts, are now being developed to flesh out and deepen accountability for business conduct that "causes or contributes" to harm to people and planet. Not only does the law set out the rules of the game, it also applies and enforces them. The law thus offers a vastly different paradigm for effecting change than do the voluntary commitments that continue to dominate the business and human rights ecosystem.
Heeding the call to adopt a more law-centered approach to improving the social and environmental performance of global supply chains, the Center for Corporate Law and Governance established a Business and Human Rights Law Program in 2021. The BHR Law Program examines specific legal and regulatory obstacles to upholding and promoting human rights and environmental protections in international supply chains. It seeks to develop legal solutions for strengthening corporate responsibility, expanding worker protections and remedies, and promoting social justice. Our program of work includes research, education, project activities, and public convenings collectively geared towards real-world change. 
Projects: Contracting For Human Rights
Project background & description
The Contracting for Human Rights project is the inaugural project for the Rutgers BHR Law Program. Its starting point is the work already done with the ABA's Business Law Section Working Group to Draft Model Contract Clauses to Protect Human Rights in International Supply Chains. The working group's Principled Purchasing team, led by Sarah Dadush and Olivia Windham Stewart with support from John Sherman and a team of pro-bono attorneys from Linklaters LLP, contributed to the development of a new version of the model contract clauses (MCCs 2.0) as well as a Responsible Purchasing Code of Conduct (Buyer Code).
How international supply contracts are negotiated, the terms they contain, and their performance—how buyer and supplier play out their contractual relationship—affects how well the human rights of workers are protected and, by extension, for the human rights performance of global supply chains. Aggressive contracting, characterized by one-sided or oppressive terms, tends to promote oppositional and extractive relationships between buyer and supplier. This can generate undue commercial pressure on suppliers, which in turn can exacerbate the human rights risks of the contract and undermine the buyer's ability to meet its own human rights commitments.
Aggressive supply contracting has all too often been used to support (predominantly white) consumer markets to extract value from (predominantly black and brown) producer countries. Traditional contracting practices have been used to legitimize (and consequently perpetuate) colonial trade structures that we should be seeking to undo. Companies that are serious about promoting racial justice need support to understand how their commercial relationships, purchasing practices, and contracts impact on racial equity on an international scale.
MCCs 2.0 help buyers and suppliers redesign their contracts to reduce commercial exploitation, protect human rights, and promote racial justice. They are the first model contract clauses that attempt to fully integrate the principles contained in the United Nations Guiding Principles on Business and Human Rights (the UNGPs) and the OECD Due Diligence Guidance for Responsible Business Conduct into international supply contracts. The MCCs translate these principles into contractual obligations that require buyer and supplier to cooperate in protecting human rights and make both parties responsible for the contract's human rights performance.
Whereas traditional codes of conduct typically address the supplier, focusing all the attention on what the supplier must do in order to meet the buyer's human rights expectations, the Buyer Code addresses the buyer-firm, recognizing that the buyer's own purchasing practices and behavior under the supply agreement have a major impact on the human rights performance of the contract. The Buyer Code lays out fundamental principles, standards, and commitments for responsible purchasing practices that can support a "clean" or "cleaner" supply chain.
MCCs 2.0 are designed to be multi-sector and can be used by buyers and suppliers operating in any industry. They are also modular, meaning that a company can select alternative text and adapt the MCCs it wishes to include to accurately reflect the company's resources committed to the protection of human rights. The party(ies) may also wish to include the Buyer Code as  an additional schedule to the contract. The Buyer Code is referred to in the MCCs as "Schedule Q." Reference to the Buyer Code is already built into the MCCs, and the two are therefore designed to work together. However, a party can adopt the MCCs without adopting the Buyer Code. Conversely, the Buyer Code can be adopted independently of the MCCs.
The MCCs 2.0 toolkit is available on the ABA Center for Human Rights webpage.
Why now?
Legislative and Regulatory Developments: France, the Netherlands, Germany, and now the European Union have developed and are enacting legislation requiring corporations to engage in human rights due diligence to identify, mitigate, prevent, and account for adverse human rights and environmental impacts in supply chains. The current draft of the EU Directive on Corporate Due Diligence and Corporate Accountability specifically states that new clauses should be included in contracts to support the implementation of companies' human rights due diligence strategies.
In the United States, Customs and Border Patrol has been issuing an increasing number of withhold release orders (WROs) and seizing goods that are believed to have been made with forced or child labor at the border. WROs prohibit "tainted" goods from entering and being sold in the U.S., creating a real economic penalty for importers that are failing to uphold human rights in their supply chains.
Specific to the relationship between brands and retailers and their suppliers, the European Union introduced a Directive to outlaw Unfair Trading Practices (UTP) in food and agriculture. The Directive contains new rules that ban certain UTPs imposed unilaterally by one trading partner on another. NGOs and global unions are now calling for the scope of this Directive to be expanded to also include garment brands, retailers and manufacturers.
In a similar effort to regulate commercial relationships between powerful brands and retailers and more vulnerable suppliers, the UK established a Grocery Trade Adjudicator (GCA). The GCA is an independent regulator responsible for enforcing the Groceries Supply Code of Practice and regulating the relationship between supermarkets and their direct suppliers within the United Kingdom. As with the EU UTP Directive, campaigns are now underway for the UK government to establish a similar body to regulate these relationships in the United Kingdom's garment and footwear industry, which is notoriously ripe with commercial and human rights abuses.
The Rise of ESG: Investors and consumers alike are becoming increasingly concerned with the social and environmental performance of the companies they invest in and buy from. The last 5 years have seen a significant increase in the number of shareholder resolutions aimed at addressing climate and social risks. The SEC has been asked repeatedly to develop guidance on non-financial reporting to protect investors from instances of "greenwashing." Investors and consumers are making increased demands for transparency pertaining to corporations' social and environmental impacts globally. While investors begin to divest from companies whose values do not align with their own, consumers participate in "bad" company boycotting and "good" company buy-cotting; they also engage in class action litigation claiming that companies are making false advertisements about their "goodness". The COVID-19 pandemic has heightened concerns about the "S" in ESG for consumers and investors, both in the U.S. and overseas.
Project Activities
Building on the work already done under the auspices of the ABA working group, the BHR Law Program has embarked on a 3-year program of work, comprising the following activities:
Organizing launch and outreach events to promote the adoption of the MCCs and the Buyer Code
Developing a website containing guidance for drafting commercial contracts using the MCCs and the Buyer Code
Working with individual US companies and larger organizations (public and private) in our network as they adopt / adapt or learn to use the MCCs
Working internationally with individual suppliers or supplier associations to negotiate fairer terms using the MCCs and the Buyer Code
Working with public and private standard setters, benchmarking organizations, investors, certification and transparency initiatives to incorporate criteria on contract content and disclosure of contract terms
Developing publicly available educational materials such as implementation guidelines and training on drafting and negotiating "MCC-upgraded" supply contracts for buyers' in-house counsel, suppliers, and industry associations
Offering legal guidance on establishing enforceable brand agreement(s) on pricing, wages and purchasing practices, and the including of third-party beneficiary rights
Conducting research on various topics, including how the rise of mandatory human rights due diligence legislation, particularly in the E.U., affects contracting and litigation
Supporting campaign efforts to advocate for better contractual and purchasing practices by buyers/brands, including public education campaigns addressed to consumers and investors
Building a partnership with Rutgers business school to create new research streams and educational programs for Rutgers students on protecting human rights in supply chains
Speaker Series & Webinars on Supply Chain Contracting and Governance
The BHR Law Program will host events throughout the year (2-4, 1-1.5 hours long) inviting experts to discuss emerging issues in the BHR Law landscape.
UNGPs +10 (June 2021)
Bankruptcy and Supply Chains
Racial (In)justice in Global Supply Chains
Contracting Against the Backdrop of Mandatory Human Rights Due Diligence
The New Face of Supply Chain Liability
Contracting in Context: Obstacles to Enforcement and 3rd Party Beneficiaries
Drafting HRDD-Aligned Contracts: Lessons from the Foreign Corrupt Practices Act
Promises and Challenges of Enforceable Brand Agreements
"Good" Supply Chain Contracts and Border Control
Supply Chain Litigation Failures and What to Do About Them
Contracting for Human Rights: What's Competition Law Got to Do With It?
Academic and Press Publications
Public Speaking Engagements
British Institute for International and Contemporary Law (BIICL), HRDD Forum: Human Rights Due Diligence in Contracts (January 2021)

Sarah Dadush, Professor of Law, Rutgers Law School; Vijaya Palaniswamy, Linklaters LLP; Ben Rutledge, OECD; Andreas Ruhmkorf, University of Sheffield Law School.

NOVA Knowledge Centre for Business, Human Rights and the Environment, Corporate Due Diligence in Contract and Company Law (March 2021)

Sarah Dadush, Professor of Law, Rutgers Law School; Beate Sjåfjell, University of Oslo; Stephen Turner, University of Essex; Rachel Chambers, University of Connecticut; Stuart Neely, Norton Rose Fulbright; Lécia Vicente, Louisiana State University; and Lise Smith, Senior Research Fellow in Business and Human Rights and Director, Human Rights Due Diligence Forum, British Institute of International and Comparative Law (Moderator).

American Bar Association, Business Law Section Spring Meeting CLE Program (April 2021)

David Snyder, Professor of Law and Director, Business Law Program American University, Washington, DC; Sarah Dadush, Professor of Law, Rutgers Law School; Olivia Windham Stewart, business and human rights specialist; Nate Herman, Vice President of AAFA; Jaren Dunning, Senior Legal Director, Global Human Rights & Employment Law PepsiCo; and Susan Maslow (Moderator)

Rutgers Law School Center for Corporate Law and Governance, The UN Guiding Principles on Business and Human Rights +10: Celebrating a Decade of Catalyzing Innovative Human Rights Enforcement (June 2021)

Sarah Dadush, Professor of Law, Rutgers Law School; Rachel Chambers, Assistant Professor, University of Connecticut School of Business; Surya Deva, Associate Professor at the School of Law of City University of Hong Kong and a member of the UN Working Group on Business and Human Rights; Anita Ramasastry, Professor of Law, University of Washington School of Law, and a member of the UN Working Group on Business and Human Rights; and Beth Stephens, Professor of Law, Rutgers Law School (Moderator).

Thomson Reuters Foundation TrustLaw Training, Social Enterprise, ESG and Impact Investing: Mandatory Environmental and Human Rights Due Diligence (October 2021)

Wojciech Baginski, B Lab Market Explorer for Poland; Sarah Dadush, Professor of Law, Rutgers Law School; Lise Smit, Senior Research Fellow in Business and Human Rights and Director, Human Rights Due Diligence Forum, British Institute of International and Comparative Law; and Tara Giunta, Co-lead, ESG and Human Rights Working Group, Paul Hastings (Moderator).

Impact Investing Law Working Group: New Model Contract Clauses to Protect Workers' Human Rights in Supply Chains (November 2021)

David Snyder, Professor of Law and Director, Business Law Program American University, Washington, DC; Sarah Dadush, Professor, Rutgers Law; Kristian Heydenreich, Senior Director, Global Head of Compliance & CSR, Vestas Wind Systems; and Olivia Windham Stewart, business and human rights specialist; and Vijaya Palaniswamy, Chief Legal Officer/Chief Compliance Officer South Harbor Management LLC (Moderator).
Partners
The Contracting for Human Rights Project is made possible with generous support from the Laudes Foundation and Pro Bono legal assistance from Linklaters LLP.
Course Offerings
Supply Chain Governance, Kevin Kolben (Business School)
International Labor Law, Alan Hyde
Human Rights, Beth Stevens
Human Rights, Jorge Contesse
Business and Human Rights, Sarah Dadush
Corporate Social Responsibility Seminar, Sarah Dadush
BHR Law Program Student Fellows
The BHR Law Program hires 1 or 2 Student Fellows each year to support Program research and events.