The Rutgers Center for Corporate Law and Governance
Purpose and Mission
To be recognized as the preeminent resource for corporate law and governance issues for New Jersey's legal, business and nonprofit communities.
To serve as a home and base of operations for faculty teaching corporate law, business law and corporate governance subjects.
To develop a practical approach to corporate law and governance issues, focusing on both common themes and industry-specific issues in promoting best corporate practices and law reform.
To build bridges among:
the Law School, the business and nonprofit communities, and the greater Newark and Camden communities;
the Law School and other academic units within Rutgers University that conduct business-related research or have a general interest in corporate law and governance, ethics and compliance: Bring business-oriented faculty, particularly in the Rutgers Business School, into the Law School; develop synergies in research and teaching with those in the Law School and Business School, as well as collaborative programming; provide exposure of law students to business faculty and highlight the benefits and opportunities of interdisciplinary work for both faculty and students; foster development of internships for law students in the business community.
the Law School and New Jersey government: Create opportunities for the New Jersey governmental business departments, members of the legislature, and members of the judiciary, to share and exchange information and perspectives with members of the faculty; serve as a locus for business law and corporate governance reform; create opportunities for students to learn about the government work in the regulation of business.
Read our latest newsletter to get a complete review of our accomplishments in the last academic year!
Program Faculty and Fellows
Stuart A. Alderoty
Advisory Board Chair
General Counsel, Ripple
Keith H. Ansbacher
Former Vice President and Associate General Counsel, BASF Corporation
James P. Berg
Parker, Ibrahim & Berg
Stephen L. Brown
Former President and Chief Executive Officer, Society of Corporate Secretaries and Governance Professionals
Paul G. Cellupica
Executive Vice President & Deputy General Counsel, PIMCO
Alan M. Cohen
Former Senior Policy Advisor to the Chairman, U.S. Securities and Exchange Commission
Mark R. Decker
Senior Vice President and General Counsel, The Connell Company
Thomas S. DiLeonardo
Chief Compliance Officer/Principal, KPMG LLP
Erin T. Elko
Deputy General Counsel, Horizon Blue Cross Blue Shield of New Jersey
Margaret M. Foran
Chief Governance Officer, VP and Corporate Secretary, Prudential Financial, Inc.
Andrew S. Levine
Chief Legal Officer, General Counsel, EVP, SL Green Realty Corp.
Courtney McCormick
Vice President, Internal Auditing Services, PSEG
David A. Mebane
Senior Vice President and General Counsel, RWJBarnabas Health
Patricia Nachtigal
Former Senior Vice President and General Counsel, Ingersoll-Rand plc.
Bruce A. Ortwine
General Counsel, Americas, Adviser, Global Legal and Compliance and Senior Executive Vice President, Sumitomo Mitsui Trust Bank, Limited
Dean J. Paranicas
Former Vice President, Corporate Secretary, and Public Policy, BD (Becton Dickinson and Company); President and Chief Executive Officer, Healthcare Institute of New Jersey (HINJ)
Timothy Peterson
Partner, Milbank, Tweed, Hadley & McCloy LLP
David L. Portilla
Partner, Cravath, Swaine & Moore LLP
Tod K. Reichert
General Counsel/Chief Operating Officer, OFS Capital Management, LLC
Patti E. Russell
Former Senior Vice President and Chief Ethics and Compliance Officer; Associate General Counsel, BD (Becton Dickinson and Company)
Jordan B. Savitch
General Counsel, Glenmede Trust Company
Jeffrey M. Shapiro
Partner, Lowenstein Sandler LLP
Michael H. Ullmann
Vice President, General Counsel, Executive Committee Member, Johnson & Johnson
Brian Victor
Vice President & Associate General Counsel, Social Finance, Inc.
David Yawman
Partner Cresco Partners; (Ret.) EVP, General Counsel PepsiCo
Alumni Steering Committee
Debra M. Aaron NLAW '76
Jarryd Anderson NLAW '11
Christopher J. Andrew RC '95, NLAW '02
Giuliano Apadula CLAW'13
Sarah M. Bachner CLAW '09
Amy Beth Bard NLAW '82
Paula Block Bralow NLAW '90
Rachael B. Brekke CLAW '11
Raina Bretan CLAW '13
Taurien Buffaloe CLAW'18
Naomi Burris CLAW '16
Neil A. Campbell CLAW '18
Alan B. Cardenas RC '98, NLAW '02
Wan Cha NLAW '15
Renée Dudek CLAW'17
Michael Eleneski CLAW '16
Susan C. Ervin NLAW '76
Steven S. Flores NLAW '99
Kerry E. Flynn RBSG '03, NLAW '03
David S. Garber NLAW '88
Alexander D. Gonzalez RC '04, CLAW '07
James Goodall NLAW '15
Sarah D. Gore NLAW '14
Sheryl Mintz Goski NLAW '85
Sara Gray CLAW '19
Michael J. Hampson RC '02, NLAW '06
Eric Jacobs NLAW '98
Amanda Johnson NLAW '11
Lisa J. Jurick NLAW '03
Patrick H. Kilcullen CLAW '12
Marcela Kirberger NLAW '01
Ibrahim Kosoko CLAW'16
Genevieve K. LaRobardier NLAW '83
Katherine C. Lee NLAW '90
Douglas G. Leney CLAW '07
Warren Mabey CLAW '10
Sean Mack NLAW '99
Patrick J. Medeo CLAW '20

Jeffrey N. Medio CLAW '10
Keith J. Miller NLAW '93
Russ Nesevich RC '96 RBS '10 CLAW '10
Patrina A. Ozurumba NLAW '13
Tara M. Pellicori CLAW '08
Rebecca Pluckhorn CLAW '17
Brian B. Quinn NLAW '08
Oliver B. Quinn NLAW '75
Richard J. Ramones CLAW '11
Jeremy Reich CLAW '14
Michael Rettig CLAW '88
Paul Reyns CLAW '17
Brandon Riley CLAW '13
Susan Rodihan Dupuy NLAW '01
Alyssa K. Ronan CLAW '13
William E. Schroeder NLAW '86
Barbara A. Schweiger NLAW'98
Khizar A. Sheikh NLAW '03
Paula Simpkins NLAW '91
Aimee Smith CLAW'13
Louis Smith NLAW '93
Andrew I. Stemmer NLAW '03
Robert M. Stern NLAW '98
Paul Szypiotko NLAW '14
Jewel M. Watson NLAW '10
Andrew R. Wolf NLAW '95
Michael Yap NLAW '99
Jason Ye NLAW '14
Angela Yu NLAW '15
Kristin Yu NLAW '15
Katie Sferra, Program Coordinator
Katie joins us from the Princeton University Davis International Center, where she was the International Student Advisor. She is a magna cum laude graduate of Montclair State University, where she received a Certificate in Entrepreneurship and served as a Teaching Assistant for the Entrepreneurship Program.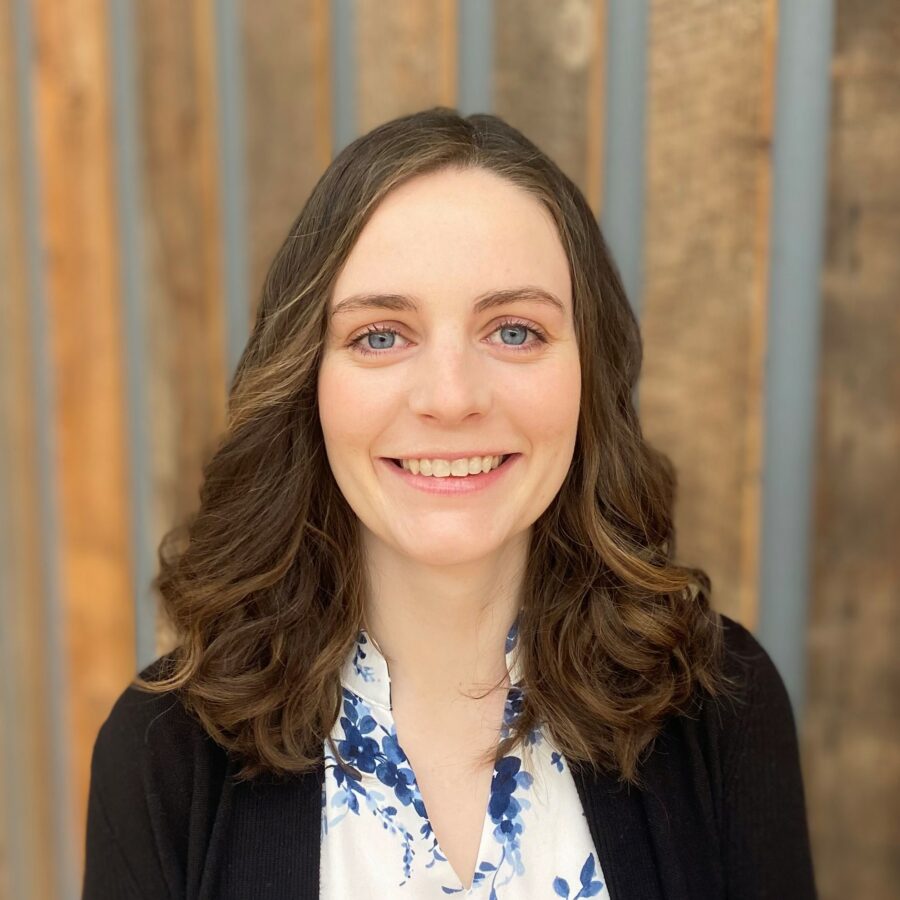 Riham Alzabey, Student Fellow
A third-year law student, Riham is the Senior Articles Editor for the Rutgers Business Law Journal, a Teaching Associate in the Legal Analysis, Writing and Research Skills course, and a Research Fellow in the Center's Fintech and Blockchain Program.