Blockchain and Fintech Program
About the Program
The Blockchain and Fintech Program is organized under the auspices of the Rutgers Center for Corporate Law and Governance. It is engaged in multidisciplinary blockchain and fintech research, as well as a curriculum- and project-based set of activities designed to advance faculty and student engagement in blockchain, cryptocurrency, cybersecurity, fintech, and related subjects. It seeks to help prepare the next generation of lawyers, business leaders, politicians, entrepreneurs, and others to be able to develop and apply these technologies and business practices.
Research and Publications
Carol Goforth & Yuliya Guseva, Regulation of Cryptoassets (2d ed. West Academic 2022)
Yuliya Guseva & Irena Hutton, "Digital Asset Innovations and Regulatory Fragmentation: The SEC versus the CFTC," B.C. Law Rev.­­ (forthcoming 2023)
Yuliya Guseva, "When the Means Undermine the End: The Leviathan of Securities Law and Enforcement in Digital-Asset Markets," The Stanford Journal of Blockchain Law & Policy (peer-reviewed, forthcoming 2022)
Douglas Eakeley & Yuliya Guseva with Leo Choi & Katarina Gonzalez, "Crypto-Enforcement Around the World," 94 Southern California Law Review Postscript 99 (2021)
Yuliya Guseva, "The SEC, Digital Assets, and Game Theory," 46 The Journal of Corporation Law 629 (2021)
Yuliya Guseva, "A Conceptual Framework for Digital-Asset Securities: Tokens and Coins as Debt and Equity," 80 Maryland Law Review 166 (2020)
Douglas Eakeley & Yuliya Guseva with Leo Choi & Katarina Gonzalez, "The Comparative Crypto-Enforcement Report" (2021)
Programs and Events
The Rutgers Fintech and Blockchain Collaboratory
The Collaboratory is a series of bimonthly gatherings of leading lawyers, former regulators, and academics interested in regulatory and industry developments in fintech, defi, crypto, and blockchain-based businesses. The purpose of the Collaboratory is to create a forum for policy discussion and analysis.
Fintech Symposia

Rutgers annual symposia on fintech, crypto, and financial innovation feature distinguished keynote speakers and panelists from major regulatory agencies, the industry, and academia.
This course introduces students to the regulatory framework designed for legacy financial institutions and explores regulatory approaches to financial innovation, including cryptocurrencies, digital assets, defi, and fintech. The course was first offered in the spring 2021 semester. It was co-taught by Professor Yuliya Guseva, Rutgers Law School, and Professor Merav Ozair, Rutgers Business School. Several distinguished guest speakers joined the class and shared their experiences with the students. Among the speakers were Markos Zachariadis, Professor in Financial Technology at Manchester Business School and Fintech Research Fellow at Cambridge University; Lee Schneider, General Counsel at Ava Labs; John Ho, Global Head of Legal, Financial Markets at Standard Chartered Bank; and Lewis Cohen, partner at DLx Law.
This course explores cryptocurrencies, blockchain technology, decentralized finance, and cryptoassets. Students examine financial regulation, securities law, and commodity derivatives regulation applied to crypto-related institutions, assets, and services. The focus of this class is the federal regulatory framework in the United States, U.S. state regulation, international law, and law of the European Union.
Blog Posts and News Articles
Yuliya Guseva, When the Means Undermine the Ends: The Leviathan of Securities Law and Enforcement in Digital-Asset Markets, Oxford Business Law Blog, October 21, 2021
Yuliya Guseva, The SEC, Digital Assets, and Game Theory, Columbia Law School Blue Sky Blog, August 27, 2021
Yuliya Guseva, Securities Regulation in Cryptoasset Markets: A Cost-Benefit Analysis, Columbia Law School Blue Sky Blog, January 4, 2021, (solicited contribution featuring The Leviathan of Securities Regulation)
Douglas Eakeley and Yuliya Guseva, Crypto-Enforcement Around the World, Chinese University of Hong Kong, Machine Lawyering Blog, January 24, 2021, (solicited contribution)
Douglas Eakeley and Yuliya Guseva, Crypto-Enforcement Around the World, Columbia Law School Blue Sky Blog, November 24, 2020
Sponsors
The Fintech and Blockchain Program is generously supported by the University Blockchain Research Initiative, the Ripple Impact Fund, and the Silicon Valley Community Foundation.
Fintech Fellows and Researchers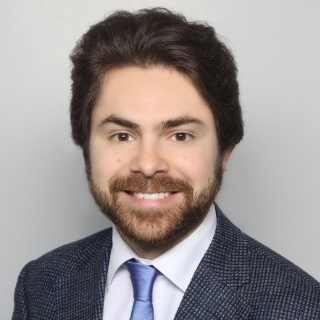 Stéphane Blemus
Stéphane Blemus is secretary-general of Societe Generale-FORGE, the regulated subsidiary of European bank Societe Generale Group dedicated to digital asset projects, where he is responsible for regulatory and ecosystem matters. Stéphane represents SG-Forge on digital asset regulations in various working groups and trade associations, such as Association for Financial Markets in Europe-AFME, Association française des Marchés Financiers-AMAFI, digital asset association ADAN, and the International Capital Market Association-ICMA. Before joining Rutgers, Stéphane has been previously a postdoctoral researcher on CBDC and digital assets issues at the Copenhagen University (Denmark) and is Doctor of laws with a PhD presented on EU & US financial regulation of blockchain-based assets (Paris Sorbonne University). His academic work focuses on the regulatory frameworks applicable to digital markets and digital assets (stablecoins, security tokens, virtual currencies/CBDC, etc.), with a comparative view among various jurisdictions (European Union, United States of America, Switzerland, etc.), with several papers published since 2017 in international journals, such as the Oxford Capital Markets Law Journal and the Corporate Finance and Capital Markets Law Review (RTDF).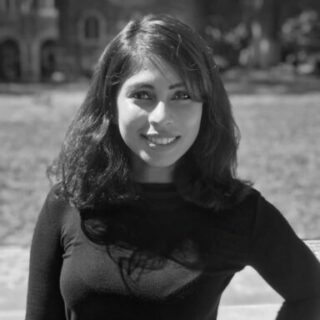 Sangita Gazi
Sangita Gazi is a third-year Ph.D. candidate at the Faculty of Law, University of Hong Kong. Her Ph.D. dissertation focuses on the macroeconomic impacts of central banks' innovation policies, particularly in the context of their policies concerning central bank digital currency. Sangita's research highlights the intricate interaction of law, technologies, and finance and how they are translated into an emerging economy's context. Her works on payment systems, digital currencies, and regulatory and supervisory technologies have been published by peer-reviewed journals, such as the Cambridge Law Review, the Banking and Finance Law Review, and the Arkansas Law Review, among others. Her collaborative policy briefs and working papers have been published by the Bank for International Settlements, the United Nations Capital Development Fund, and the Asian Development Bank. Sangita also holds a Research Fellowship at Yale Law School. She is a Research Associate at the University College London Centre for Blockchain Technologies (UCL CBT).