"The Entrepreneurship Legal Clinic cemented my interest in the area of business and corporate law while developing my legal skill set."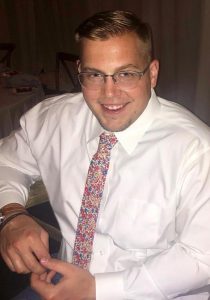 I came to Rutgers Law with every intention of entering the field of criminal law upon graduation. After all, it was my background in criminal justice and an early interest in law enforcement which ultimately led me to pursue my legal career. I realized one could make a greater impact on the criminal justice landscape wielding a law degree. But once I got to law school, to my surprise, I began gravitating towards business and corporate law. Without having a tangible background in that area by way of an undergraduate degree or prior employment, I was determined to maximize my law school opportunities to obtain a deeper understanding of business prior to graduation.
Fortunately, Rutgers Law offers a wide array of business law courses taught by stellar faculty that furthered my newfound interests. In addition, the Rutgers Center for Corporate Law and Governance provides a certificate program to those students who show a commitment to studying this area of the law during their time in school. The icing on the cake moment occurred when Professor Pellicori reached out, seeking interested students to apply for the Entrepreneurship Legal Clinic's inaugural semester at the Camden location.
The Entrepreneurship Legal Clinic provides Rutgers Law students in both locations with opportunities to work with local businesses and their founders in various stages of the start-up process. As a student in the clinic, I got the chance to help people's ideas materialize into actual businesses while providing guidance and work product to aid in moving an already established business forward. The clinic was my first real practical experience in drafting complete company work product. Working in collaboration with my classmates through multiple drafts and emerging with a final product was both rewarding and a great learning experience.
I also found the clinic provided a great deal of experience in fundamental client interaction. My first client intake was more or less a rigid question and answer session. Over time, those initial client conferences became personable and fluid. Building an ongoing relationship with a client helped manage their expectations and allowed us to provide tailored advice for the client's legal needs. Professor Pellicori was an excellent resource for every clinic student. She provided real-world experience and always made herself available to help with client matters, or just give general professional advice to us future lawyers.
Ultimately, the clinic cemented my interest in the area of business and corporate law while developing my legal skill set. I feel confident moving forward having had the practical experience that only the clinic was able to provide.